Welcome To The Official Grant Woods Website
Saturday, 11 December 2010 00:34
Last Updated on

Saturday, 11 December 2010 00:34
Grant was Arizona's Attorney General from
1991-1999
. He has been a political and community leader for more than 30 years.
Though Grant left public office in 1999, he is still an influential figure both publically and politically.  He has been the lead counsel in many important legal battles in Arizona, and can be seen frequently at Diamondbacks, Suns and Cardinals games.  Whether in the courtroom or at the ball park,  Grant is always working to make the Valley a better place to live.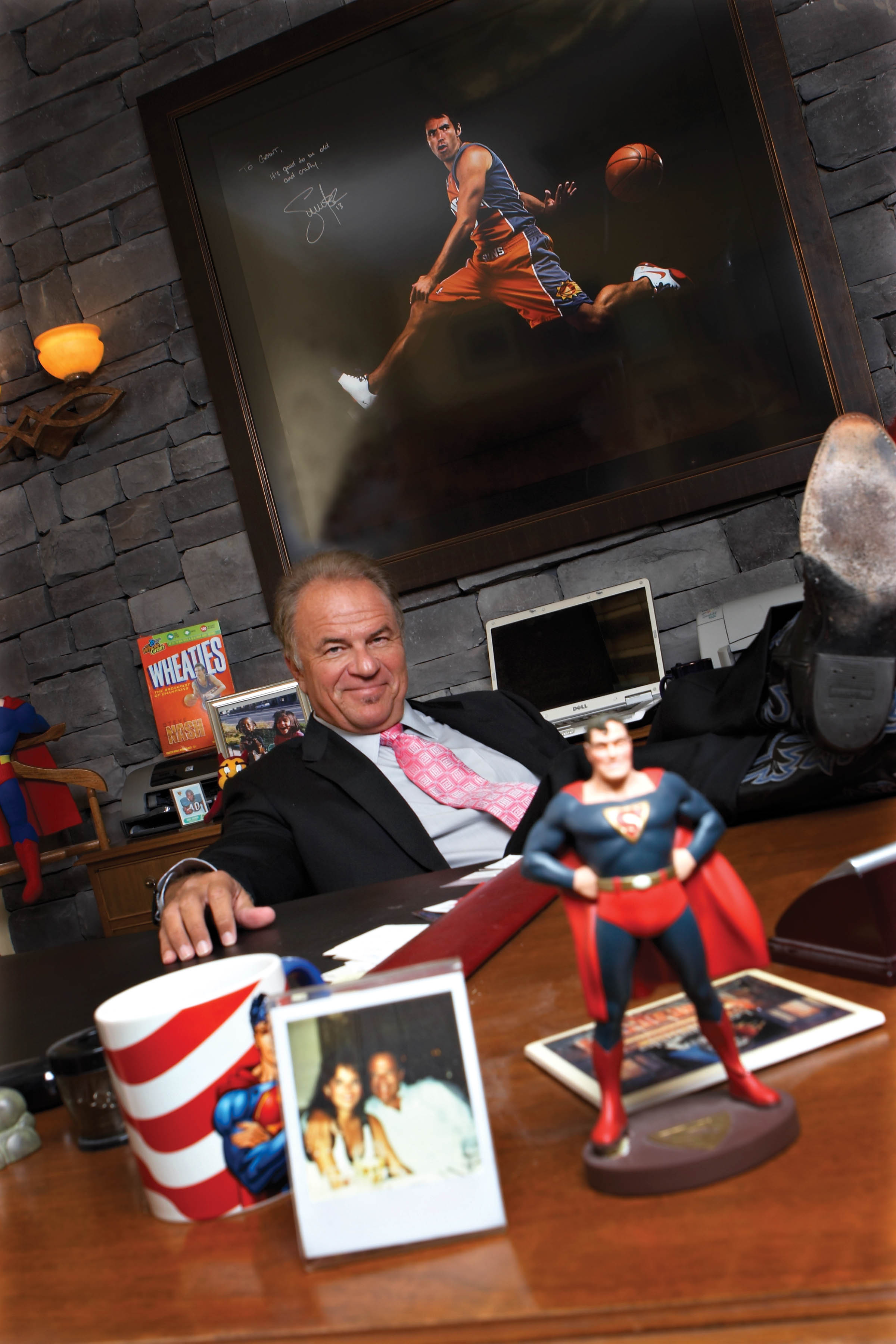 Grant and his wife Marlene are big supporters of many organizations and programs that support the many challenges that confront today's youth. Some of their favorite organizations include the Phoenix Children's Museum, the East Valley Boys & Girls Club (especially the  Grant Woods Branch in Mesa), and grass roots tennis programs that bring underprivileged youth to participate in free clinics with professional players.  Through their charity work, the Woods' impact is being felt all over the state.
An award-winning radio host, Grant went back to the 'airwaves' for a special encore presentation of the Grant Woods Show. The show aired weekly over the internet and ITUNES as a podcast during 2009.
In addition to his law practice, being a sports fan, working with charities,  spending time with Marlene and his kids Austin, Lauren, Cole, Dylan and Ava, hosting a radio show and generally trying to keep public figures on their toes through his infamous "Woody Award", Grant has several other projects which have helped earn him his 'renaissance man' moniker. These projects include a screenplay, a published novel, several country songs and a reality-type television show.